If you have problems finding shoes and sandals that fit well, feel comfortable and look great, you will benefit from this service.
Our feet have a tough time; they are constantly in use and probably the most neglected part of the body. The most common problem is ill fitting shoes. This guide will help you with what to look for when buying shoes, the best types of shoes for particular occasions and also a word about keeping your feet healthy throughout your lifetime.
- It is important to be able to move your toes a little inside the shoe.
- Make sure when trying on new shoes that you are able to walk around to ensure that the shoes do not rub or pinch.
- Try to avoid man made materials, leather uppers will allow your feet to breathe.
- It's best to try shoes later in the day, as our feet tend to swell. Buying shoes in the afternoon will ensure a more comfortable fit.
- Always have your feet measured by a professional.
- Know what size shoe you need.
- Make sure the shoe you are choosing is fit for the intended purpose.
- Remember the price of the shoe makes no difference if the shoe does not fit you.
If you require friendly, helpful, professional advice from our trained staff in shoe fitment with an excellent customer care service, telephone to make a free consultation and foot measurement appoint.
We will not pass your details to any third parties.
All medical information submitted will not be stored and will only be used by the chiropodist to assist in treatments.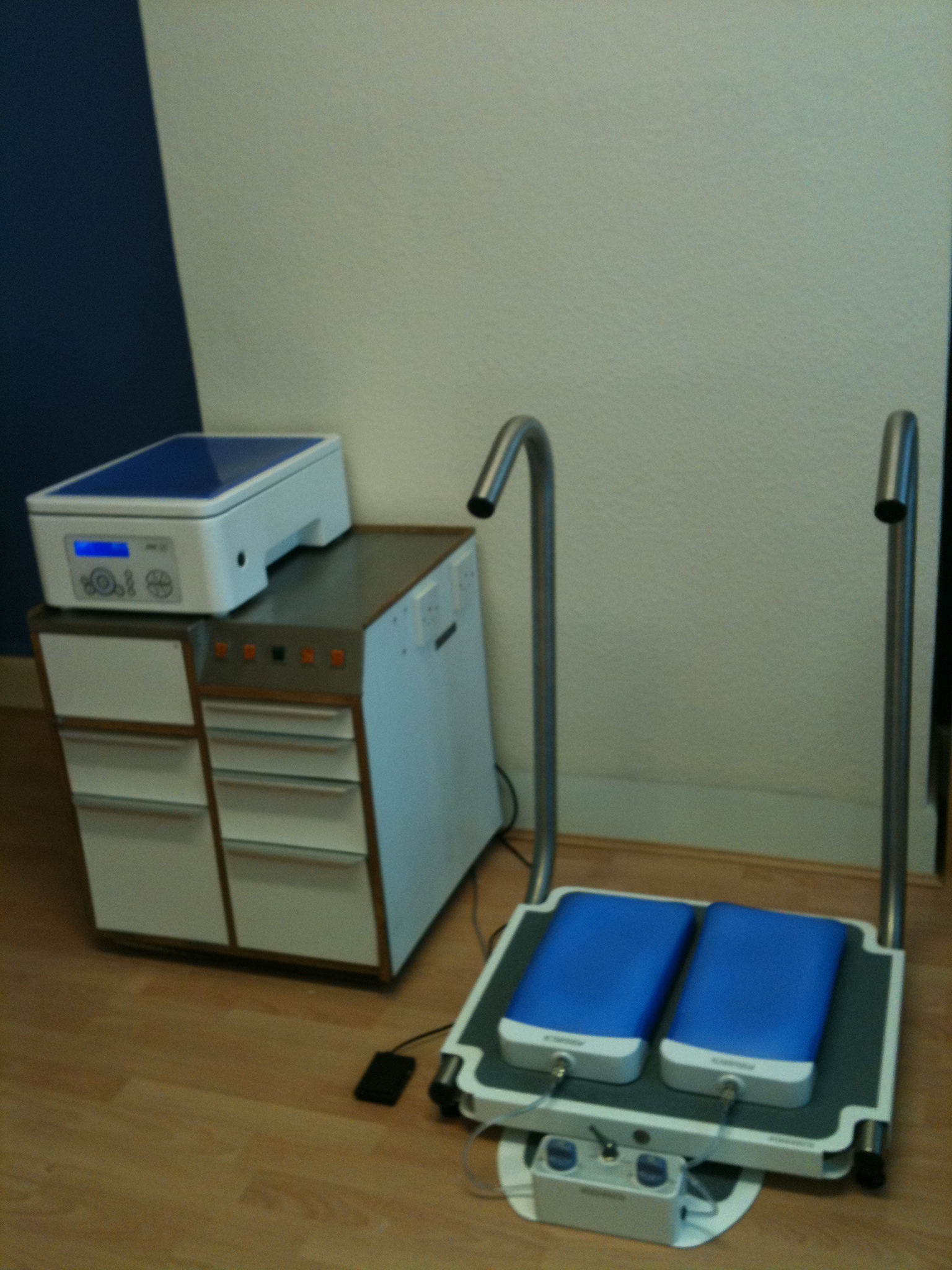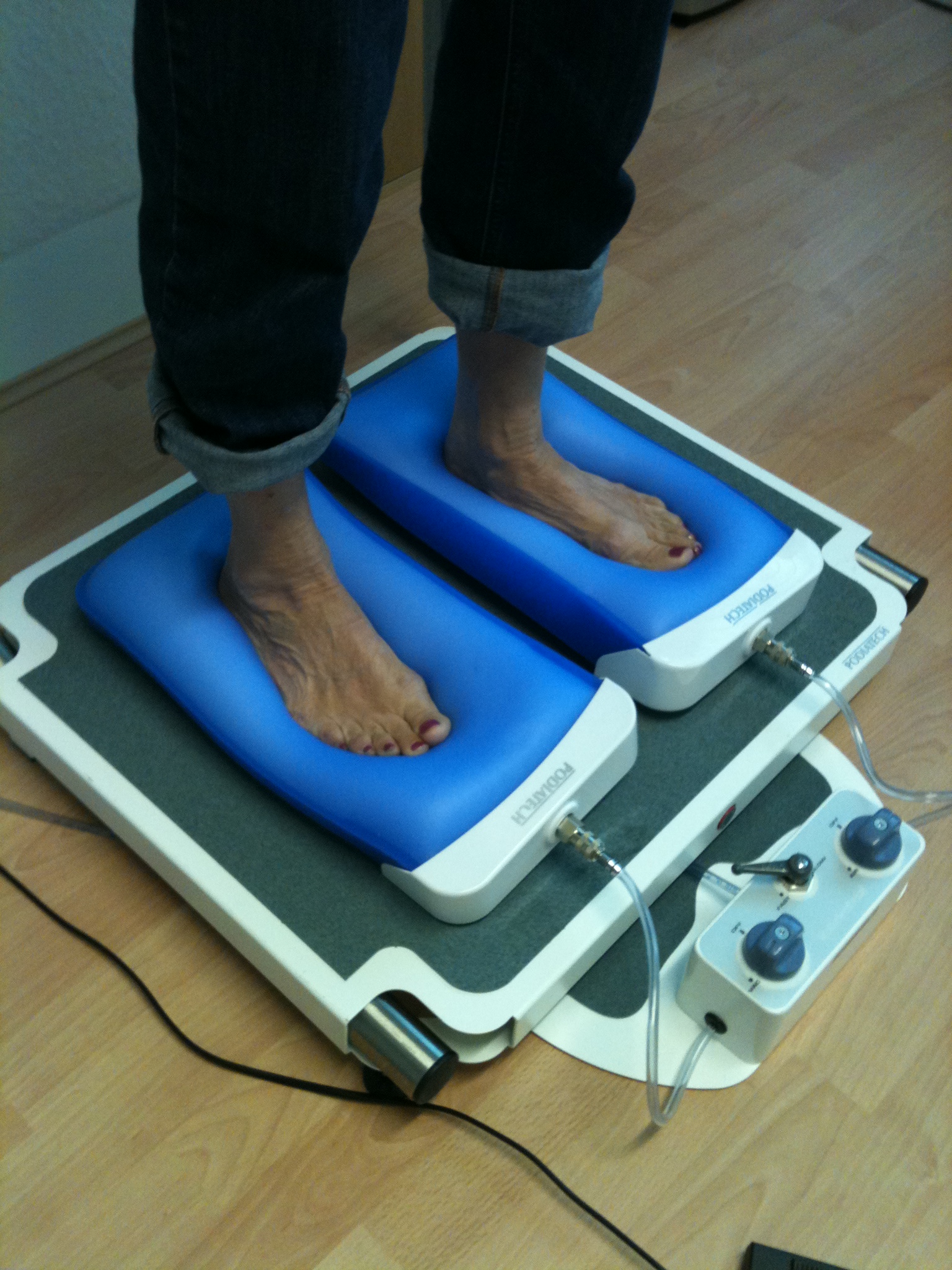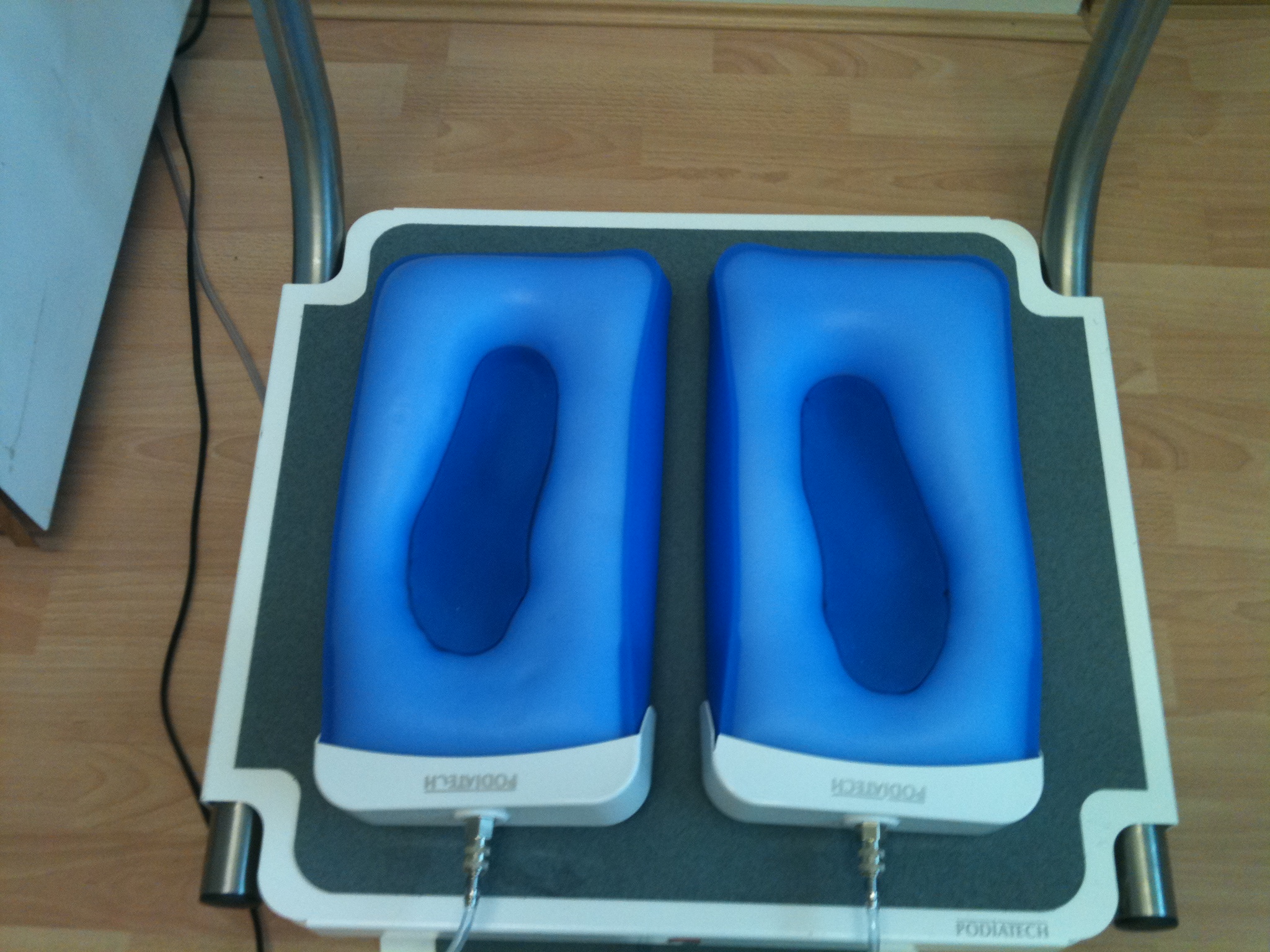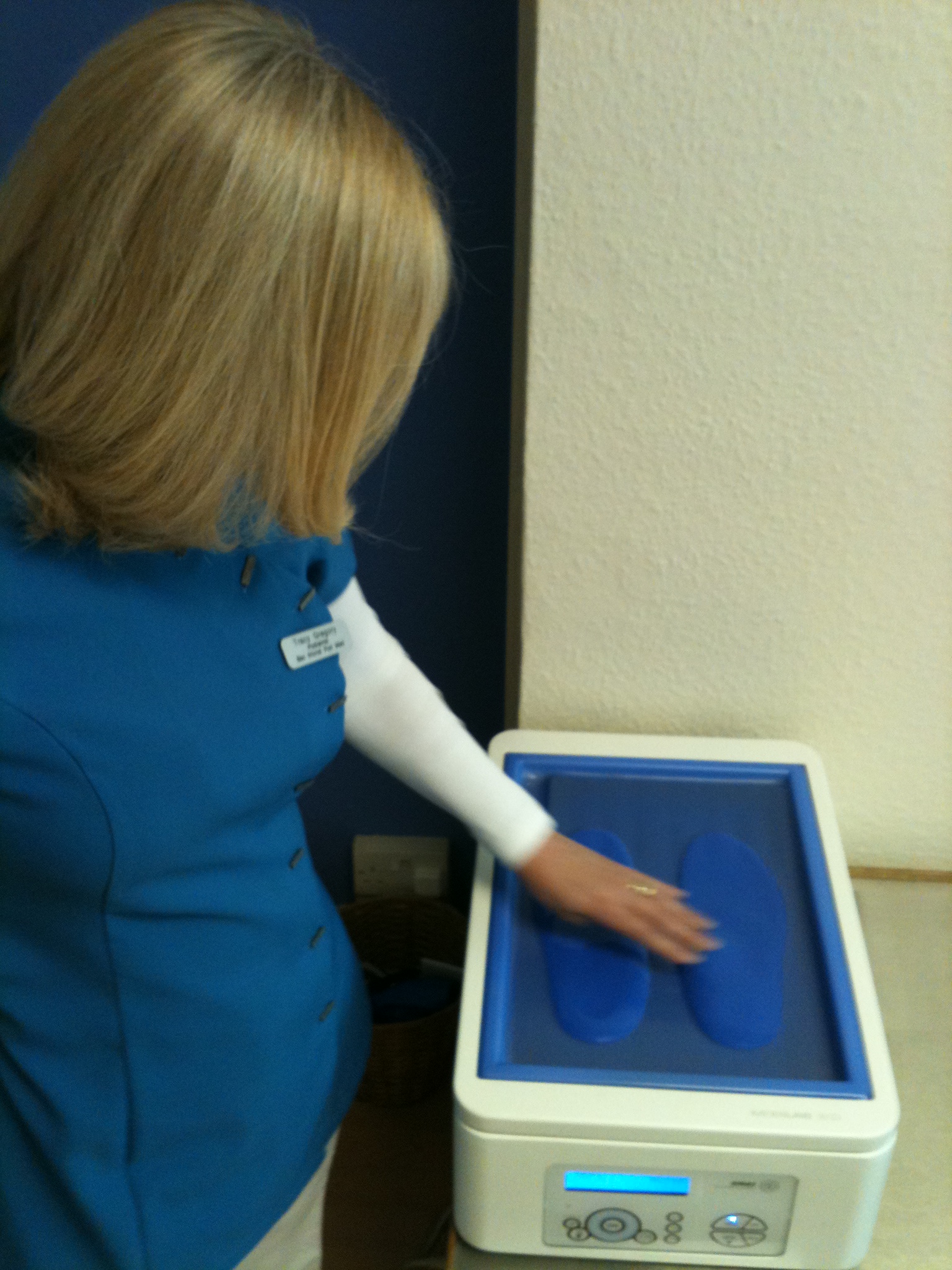 Orthotics Inserts

Custom made cast or ready made Orthotics/inserts can be constructed specifically to correct your foot and lower limb mechanics. Specially designed Orthotics can relieve arch and heel pain in the foot; alleviate pain in the ankle, knee, and hip also in the lower back. The use of orthotics will also help to readjust and realign the body.
First you will need an initial consultation with the podiatrist. When you arrive for your appointment, we will gather a medical history from you, recording any leg or foot pain/problems. The consultation will also include a physical examination of your spine and your lower extremities. The podiatrist will then provide a manual or computerized biomechanical analysis of your feet; this will include a short time on the tread mill, to record your gait. This will enable the podiatrist to observe the biomechanical changes in your gait, any changes, such as arches that have dropped, or are altered, can cause a change in how you walk, putting pressure on your ankles, knees and hips resulting in lower back pain.
If it is determined that an orthotic would be beneficial for you, the podiatrist will view the computerised recordings with you, and together you will discuss the possibilities of introducing an orthotic to your footwear. At our surgery we are able to provide custom made foot orthotic's specific to your needs in house. The materials used are strong and durable; therefore, your orthotics can last for several years before they need to be replaced. People should consider wearing orthotics for various reasons, including: flat feet, fallen arches, heel spurs, plantar fasciitis, over rotation, leg length discrepancies and other biomechanical problems.